Now Hiring . . .
Find this article at:
go.ncsu.edu/readext?412277
Posted On

May 25, 2016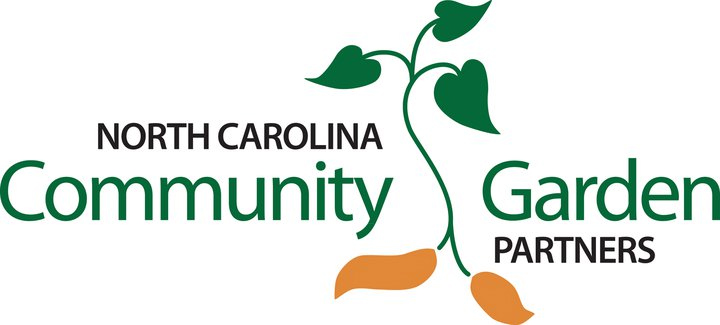 POSITION ANNOUNCEMENT: Project Coordinator
Organization: North Carolina Community Garden Partners (NCCGP) in collaboration with the North Carolina Public Health Foundation
Location: Home-based, with ability to travel throughout the state
Status: Part-time, 15-20hrs/week for ~10 months; position has the potential to continue after April 2017 and/or go full-time as funding becomes available
Anticipated start date: June 27, 2016
NCCGP seeks a passionate and organized part-time Project Coordinator to serve in an integral role in the North Carolina community garden movement, helping to grow gardens, food and community across the state!
For the third year, GROW (Gardeners Recreating Our World) workshops for community garden leaders will be held in North Carolina. Each workshop will include hands-on training and a community garden tour. The workshops will provide information on creating sustainable (well-organized, community-supported, environmentally-friendly) community gardens. New this year, on-the-ground workshop trainings will be complemented by production of 2 webinars on community garden organization and management, and best practices. Funding is provided by the Burt's Bees Greater Good Foundation and The Conservation Fund's Resourceful Communities program, a program of the Kate B. Reynolds Charitable Trust and Z. Smith Reynolds Foundation.
The position of Project Coordinator (PC) is a challenging, yet very rewarding position for the appropriate candidate. S/he will help us 'grow' the GROW project, enabling us to provide even more educational opportunities and funding to the hundreds of community gardeners across NC. The PC reports to the NCCGP Board of Directors. If you believe you have the skills, experience and passion for this position, please send us your application today.
The roles and responsibilities of this position include:
● Organize and evaluate 5 regional GROW workshops in NC.
● Coordinate all logistics for workshops including locations, food, speakers, and materials.
● Manage GROW project budget and reports to funders.
● Publicize events and recruit participants in collaboration with local partners.
● Organize and produce 2 webinars on community gardening.
● Coordinate logistics for webinars, including speakers and materials. Webinar location and infrastructure will be provided.
● Update website and social media with information relevant to GROW project.
● Promote NCCGP membership across the state and help recruit board members and other
● Minimum – 2-4 years of experience working in non-profit, public administration or other project management position.
● Interest in and knowledge of community gardens important. Preference given to candidates with experience in community gardening.
● A motivated, self-starter is a must; ability to work independently with limited supervision, and
meet deadlines. This element is critical to success in the position.
● Experience in working with limited-resource and diverse audiences.
● Flexible schedule, some weekend work expected.
● Familiarity with North Carolina a plus.
● Valid NC Driver's License, reliable transportation and willingness to travel a must.
Organization Description
The North Carolina Community Garden Partners (NCCGP) is a nonprofit membership organization with a mission to 1) expand community gardening efforts throughout the state 2) increase community food security and improve access to healthy food and 3) strengthen community involvement and capacity to grow food. We do this by promoting community gardens, connecting partners, providing education and sharing resources across the state.
The North Carolina Public Health Foundation (NCPHF), the fiscal agent for NCCGP, is a 501(c)3
nonprofit organization whose mission is to develop resources and otherwise support efforts to achieve the goals and objectives of public health in North Carolina. NCPHF was founded in 2003 to increase the capacity of the North Carolina Division of Public Health (DPH) and NC Department of Health and Human Services to serve the public health needs of North Carolina.
Compensation commensurate with experience. Mileage reimbursement provided for a limited number of trips. This is a contract position.
The North Carolina Public Health Foundation (NCPHF) is an Equal Opportunity Employer. We encourage all eligible applicants to apply without regard for race, religion, color, sex, sexual orientation, gender identity, national origin, age, disability, pregnancy, family status, handicaps or veterans' status.
To apply:  Please email a cover letter, resume, and 3 references (preferably combined in one PDF document) to nccgpartner@nccgp.org with "NCCGP Project Coordinator" in the subject line. No phone inquiries please. Applications are due by 5 p.m. on May 31, 2016.
North Carolina Community Garden Partners
———
www.NCCGP.org
 North Carolina Public Health Foundation
 PO Box 18763, Raleigh, NC 27619, Phone: (919) 307-3696
NC Community Garden Partners GROW Project Coordinator Position Announcement: