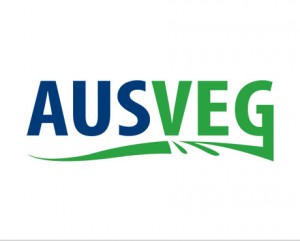 Ausveg, the Australian association that represents vegetable growers, says that community gardens pose a serious safety risk for the Australian horticulture sector.  Pointing to a lack of quality assurance guidelines, and the potential for insect and disease problems to spread from community gardens to commercial fields, William Churchill, spokeman for Ausveg, decribes community gardens as a biosecurity risk.   See the brief article linked below.
Dr. Chris Gunter, NC State Vegetable Crops specialist says he has heard similar concerns expressed in North Carolina.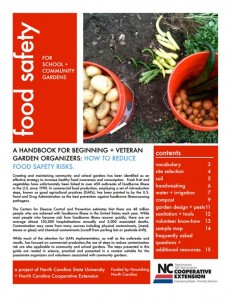 Dr. Ben Chapman, Food Safety Specialist at NC State, responded to the article in his blog with a posting titled "Growing safer garden produce is doable"  Dr. Chapman worked with Ashley Chaifetz to produce the toolkit "Food Safety for School and Community Gardens" to provide guidelines for protecting humans from food safety concerns in the garden.
We also provide information on insect, disease, weed and wildlife pest management.
It is up to each of us to use best management practices in our gardens for the protection of our own produce and our neighbors produce as well as our own reputation and the reputation of all community and school gardens.
AUSTRALIA: Ausveg says community gardens a food safety risk
17.mar.14
Australian Institute of Food Safety
Jessica Tran
http://www.foodsafety.com.au/2014/03/ausveg-says-community-gardens-a-food-safety-risk/
They're meant to bring neighbourhoods together and encourage an interest in gardening, but Ausveg says that community gardens also pose a serious safety risk for the nation's horticulture sector.
Lack of Quality Assurance Guidelines Posing Risk of Infestations
"A lot of these gardens may not be in the best nick, so to speak, and the issue we then have is with infestations with either pests or diseases, and then that becomes a threat in itself to commercial horticultural operations that need to comply with strict adherence to quality assurance guidelines," explained Ausveg spokesperson William Churchill.
He added that if community gardens bring in pests and diseases, commercial growers must take pre-emptive action to stop these problems affecting their crops.
"So the end issue with having community gardens more prevalent out there is that a biosecurity risk becomes far more likely if community gardens start to grow," he insisted.
Churchill Believes Money is Better Spent Developing Export Markets for Local Growers
The criticism of community gardens follows the federal government's recent decision to scrap the $1.5 million Community Food Grants initiative. Mr Churchill says his organisation supports the funding cut, and believes the money would be better spent developing export markets for local growers.
Mr Churchill also took aim at farmers' markets, commenting that Ausveg also has concerns "about food standards and quality assurance programs that are in place."
Working Against the Best Interest of Aussie Growers?
However, Michael Croft, a spokesperson for lobby group Australian Food Sovereignty Alliance, believes that Ausveg's support for the end of community garden funding is misplaced.
"By claiming the axing of community food grants was good policy, Ausveg is working against the best interests of Australian vegetable growers – particularly those that supply the domestic market," he said.
He added his group supports community gardens and growers' markets, and insists these movements carry minimal risks.
"In attacking community and fair food initiatives, Ausveg are needlessly turning their fire on thousands of individuals and an increasing number of groups whose numbers include the strongest, best informed and most articulate supporters of Australia's horticulturalists," he said. "These are groups and individuals that Ausveg should be applauding and supporting."